Archive for May, 2023
The key issues are hope and passion for the work.  Hope occurs when I see that hurting people can be healed.  This increases my passion for the work, knowing that others need to hear the message of forgiveness and can greatly benefit by walking the forgiveness path.
Please follow and like us:
In a recent blog at Psychology Today, I examined "14 Popular Criticisms of Forgiveness."
The gist of that essay is this: Many people generate their own opinions about why forgiveness is inappropriate, dangerous, disrespectful, and/or confusing, but their defense of these assertions is always, and without exception, philosophically flawed, rendering the opinion unfounded.
Well, I came across yet another set of criticisms against forgiveness and I would like to address them here. As I often do, I will not identify the author(s) because the point is to examine ideas, not persons. So then, let us begin.
1. Encouraging forgiveness might short-circuit the anger process. In other words, people tend to need a time of anger, which shows self-respect. So, don't encourage. This, of course, is not a critique of forgiving itself. Instead, it is a criticism of those who might put pressure on others who need a time of self-reflection to work out the anger first. Our Process Model of forgiveness, since its creation over three decades ago, always has called for a period of anger and self-reflection as needed by the forgiver. Thus, forgiveness itself and even the encouragement of others to forgive are not the problems. In the case of encouragement, this depends on how the well-meaning person

goes about trying to encourage another person to forgive. Is it with gentleness and understanding or is it with at least a pinch of force (which should not happen)?
2. If you encourage people to forgive, then this might short-circuit the quest for justice. As with point 1 above, this criticism is not about forgiveness at all, but about the philosophical mistake of thinking in an "either-or" way about justice and forgiveness. It is not the case that one must choose between these two moral virtues. The criticism against forgiveness itself fails to take this into account.
3. An abuser who asks for forgiveness might be manipulating the victim into the status quo of more abuse against this victim. Again, the issue is not with forgiveness itself, but instead is a problem centered in the poor intentions of the one who asks. The one who might forgive certainly should scrutinize the motives of the one asking for forgiveness. This is plain common sense. In other words, again we have the situation in which forgiveness might be taking the blame for those who fail to ascertain motives in those who behave badly.
4. Suggesting forgiveness by groups that have been oppressed is abusive because this might perpetuate the abuse. Once again, we have a philosophical error in assuming that groups must choose between forgiving and seeking justice: Forgive and then say goodbye to the hope of a fair solution. This is reductionistic thinking. Let us help people to see that as groups consider forgiving, they should scrutinize the best way forward for a just solution to seemingly intractable social problems.
The backlash against forgiveness, I hope you see, is not about the moral virtue of forgiveness at all. Instead, it is about how people erroneously go about suggesting forgiveness or how people go about practicing forgiving. If the advice were centered on persons and how they go about the advice or how they go about the practice of forgiving, then all is well. When the criticism turns instead to forgiveness, it is time, as I have tried to do in this essay, to show the philosophical flaws in the reasoning of those who oppose the moral virtue of forgiveness.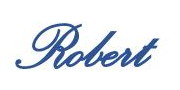 Please follow and like us:
A 10-week forgiveness education curriculum can be an important component of peace education for students according to a newly published study by Dr. Suzanne Freedman, a Professor of Educational Psychology at the University of Northern Iowa.
Dr. Freedman, a long-time research associate of International Forgiveness Institute co-founder Dr. Robert Enright, conducted the project with three classes of fifth graders. The resulting study was published in the April issue of Peace and Conflict: Journal of Peace Psychology, an American Psychology Association (APA) publication.
The forgiveness education curriculum used for the project was jointly developed by Drs. Freedman and Enright and employed the Process Model of Forgiveness developed by Dr. Enright. The project incorporated Social-Emotional Learning (SEL) approaches that taught students healthy ways to express anger and other feelings, understand the perspective of others, and practice empathy and kindness.
---
This article illustrates how forgiveness education can be infused into the curriculum and the importance and benefits of doing so. Readers will learn more about forgiveness as well as how promoting forgiveness as a virtue to students can reward the forgiver, the forgiven, and society at large.
Dr. Suzanne Freedman
---
"Results from this study illustrate that a 10-week forgiveness education curriculum can be an important component of peace education for fifth grade students," according to the published report. "Students showed increased forgiveness toward a specific offender and increased knowledge about forgiveness after receiving the education, and students' verbal reports illustrate that they enjoyed and benefited from this specific curriculum using children's literature."
Learn more:
Read the full study – "Forgiveness education as a form of peace education with fifth-grade students: A pilot study with implications for educators."
The Value of Forgiveness – An article outlining the benefits of forgiveness and the forgiveness education work of Dr. Suzanne Freedman at the University of Northern Iowa.
It's Okay to Not Be Okay – A guest blog by Dr. Freedman on the importance of helping teens understand the role forgiveness plays in their psychological health.
Greater Good in Education Promotes Forgiveness/Character Education – An internationally-acclaimed organization has created an entire "best practices" forgiveness component for educators based on Dr. Freedman's 5th grade curriculum guide.
The Psychology of Interpersonal Forgiveness – In this article written for SEL in Action, a publication for educators, Dr. Freedman debunks several misconceptions about forgiveness.
Please follow and like us: