IFI News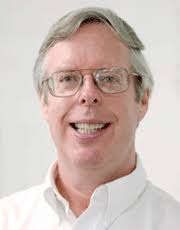 Dr. Robert Enright, founder of the International Forgiveness Institute, will be giving a talk entitled, "Forgiveness Therapy and Forgiveness Education: Healing Individual Hearts and Nations," on April 10, 2013, at the University of Wisconsin-Madison Roundtable Luncheon, 11:45am to 1pm in Union South, Varsity Hall.
According to the luncheon announcement: Robert D. Enright is professor in the Educational Psychology Department at the University of Wisconsin-Madison. He is president of the International Forgiveness Institute, has lectured across the country, and has appeared on ABC's 20/20.
Within psychology, the study and implementation of forgiveness therapy is now taken for granted. Thirty years ago, no such therapy existed. The pioneering research that opened this to the therapeutic world was started right here on the University of Wisconsin-Madison campus by Professor Robert Enright, Department of Educational Psychology. He has now extended this work to include forgiveness education in contentious regions of the world such as Belfast, Northern Ireland, Liberia, and Africa.
In this presentation, Professor Enright will address what forgiveness is and is not, how people forgive in a therapeutic context, including the research which helped the American Psychological Association to judge forgiveness therapy as an empirically-verified treatment, and how forgiveness education operates in Belfast and Liberia.
Please follow and like us: