Tagged: "UW-Madison"
FORGIVENESS:
PRACTICAL APPLICATIONS OF A TIMELESS VIRTUE
Live Internet Event
Thursday, February 4, 2021
7:00 p.m. EET (Eastern European Time)
MEETING TIME CONVERSIONS
U.S. – EST – Noon
U.S. – CST – 11:00 a.m.
U.S. – MST – 10:00 a.m.
U.S. – PST – 9:00 a.m.
GMT – 5:00 p.m.

REGISTRATION REQUIRED NO LATER THAN TUESDAY, FEBRUARY 2, 2021
The program for this one-of-a-kind free webinar includes presentations by: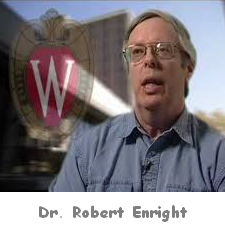 Robert Enright, Professor of Educational Psychology at the University of Wisconsin-Madison and founder of the International Forgiveness Institute (IFI) – "The healing value of forgiveness from the Aristotelian philosophical perspective."
Peli Galiti, Researcher in the Department of Educational Psychology at the University of Wisconsin-Madison and Director of the IFI's Greek Forgiveness Education Program – "The Way to Forgiveness: From Theory to Practice."
Konstantinos Kornarakis, Professor of Christian Ethics – Bioethics in the Department of Theology of the Theological School of the National and Kapodistrian University of Athens – "Functional and dysfunctional aspects of forgiveness in texts of the ascetic Christian literature."
Konstantinos Bikos, Professor of School Pedagogy and New Technologies in the Department of Philosophy and Pedagogy, the Aristotle University of Thessaloniki – "Socio-emotional and moral development of the Greek student: the contribution of education to forgiveness."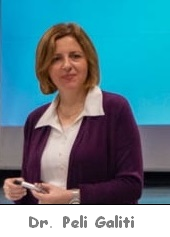 The webinar has been organized by Dr. Peli Galiti, Ph.D., M.Ed., and her associates at the University of Athens (where she was previously a lecturer in the University's School of Education) and the Aristotle University of Thessaloniki (A.U.Th.). For the past eight years, Dr. Galiti has been conducting Forgiveness Education training workshops for Greek teachers and for the past five years that training has been in collaboration with A.U.Th. During those eight years she has trained more than 600 teachers to use the Forgiveness Education Program which is now being taught to more than 6,000 Greek students.
The author of two books, Dr. Galiti has received funding for her work in Greece from the prestigious Stavros Niarchos Foundation, established by Stavros Spyros Niarchos, an Athens native who assembled and operated the largest shipping fleet in the world before his death in 1996. A descriptive video (4 min. 11 sec.) of the Greek Forgiveness Program is available at this YouTube link or you can visit the Greek Forgiveness Education website.
The International Forgiveness Institute's widely-acclaimed Forgiveness Education Program was developed by Dr. Enright along with collaborating curriculum experts and experienced teachers. Using children's story books (many by Dr. Seuss) and Social Emotional Learning (SEL) techniques, the Program teaches students about the five moral qualities most important to forgiving another person–inherent worth, moral love, kindness, respect and generosity. The Program is now being used in more than 30 countries around the world.
Additional Webinar Information: 1) Dr. Enright's opening presentation will be delivered in English while the other three presentations will be in Greek with no English translation or subtitles; 2) The event will take place online on the ZOOM platform for free; 3) Registration must be completed by Tuesday, Feb. 2; and, 4) The link to the meeting will be sent to registered participants by e-mail on the eve of the event; and, 5) More than 700 people have already registered for the webinar.
Registration Form Translations:
1. Last name:
2. First name:
3. Email address:
4. Questions(s) you would like to ask the speakers about forgiveness (optional):
5. Which speaker(s) should answer your question (optional):
6. I accept the Privacy Policy:
7. I would like to receive more information about similar events (I Agree/Disagree):
Please follow and like us:
Editor's Note: This is the first in a series of articles that will focus on former students of Dr. Robert Enright who have continued their forgiveness research activities after graduation and who have made their own mark on the forgiveness movement.

Dr. Jichan J. Kim is a South Korean native who studied under Dr. Enright for four years at the University of Wisconsin-Madison where he earned both his Masters and Ph.D. degrees in Educational Psychology while at the same time pursuing research projects that led Dr. Enright to call him "one of the most prolific graduate assistants I've ever instructed."
During those four years, the two researchers worked together to conduct numerous forgiveness-related research projects including a study that explored how graduate-level theology students in South Korea perceived the difference between divine forgiveness and human forgiveness. The results of that project were published just last month in the Journal of Spirituality in Mental Health.
After graduation, Dr. Kim left UW-Madison to become Assistant Professor of Psychology at Liberty University in Lynchburg, VA–a world-class Christian university founded by Dr. Jerry Falwell who gained international fame as an advisor to world leaders and who was named one of the 25 Most Influential People in America by U.S. News & World Report in 1983. Liberty University is one of the largest Christian universities in the world with more than 15,000 students attending classes on campus and more than 94,000 students taking courses through Liberty University Online.
At Liberty University, Dr. Kim teaches Introduction to Research, Directed Research, and Psychology and Christianity. In Spring 2020, he is teaching a
semester-long, special topics course in forgiveness,
for which he is very excited. He is also leading a Psychology Study Abroad Trip to South Korea in June 2020 where students will learn about: 1) the aspects of a collectivistic culture in contrast to an American individualistic culture; and, 2) how that culture views forgiveness and reconciliation.
The full course load complements Dr. Kim's research activities. Since leaving UW-Madison three years ago, Dr. Kim has become even more intricately involved in forgiveness research and forgiveness education both in the US and in his home country of South Korea. His research and studies, for example, have:
Examined the relationship between forgiveness and compassionate love;
Explored the idea of the school as the Just and Merciful Community;
Validated the Enright Self-Forgiveness Inventory;
Examined subjective reasons why individuals forgive;
Evaluated, together with his undergraduate research team at Liberty University, the effectiveness of a family-based forgiveness program with more than a dozen volunteer families; and,
Explored the relationship between interpersonal, self-, and divine forgiveness.
---
"I give special thanks to Dr. Enright for introducing to me the beauty of forgiveness. I owe him a great deal and I will try my best to follow in his footsteps through a life dedicated to driving out hatred through forgiving love."
Dr. Jichan J. Kim

---
In addition to his UW-Madison degrees, Dr. Kim has received degrees from Harvard University (Cambridge, MA), Gordon-Conwell Theological Seminary (South Hamilton, MA), and City College of New York. He also has extensive ministry experience in Madison, New York City, and Boston (serving various age groups in Korean immigrant congregations).
Dr. Kim and his wife, Jieun, have three children–Yewon (Arianna), Juwon (Aiden), and Sungwon (Joseph). For the past several years, Dr. Kim has financially supported the International Forgiveness Institute with an automatic monthly donation through PayPal. He says he has two favorite quotes he tries to live by:
Love never fails. (1 Corinthians 13:8)
Forgiveness is offering love to a person in the face of injustice and at a time when that person is most unlovable. (Dr. Robert Enright)
---
Read more:
Please follow and like us: