Tagged: "World Education Week"
World Education Week 2021, an annual celebration of practical educational innovations that kicks off this week, will focus on Dr. Robert Enright's Forgiveness Education initiatives—particularly those in Greece, Northern Ireland, and Liberia (West Africa).
The event, sponsored by the Templeton World Charity Foundation, provides a platform for schools and education organizations to share how they have developed their expertise with the express purpose of inspiring other schools and organizations to understand the journey to excellence. More than 100 schools and organizations around the world will be sharing their unique expertise and success stories with a global audience.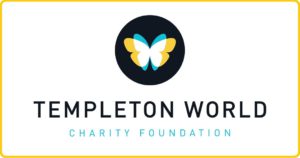 "The best thing we can do to build a better future is empower our students with the social and emotional tools they will need to live healthy, productive, thriving lives," according to Andrew Serazin, President of Templeton World Charity Foundation. "Forgiveness is one of those critical tools."
As outlined on the World Education Week website, Forgiveness Forum, a panel of experienced forgiveness teachers and educational advocates from around the world will share their unique experiences building forgiveness into curriculums and discuss its impact on classroom dynamics, on student attainment outcomes, and on teacher well-being.
Two members of that three-person panel of experts have a combined 20 years of experience either teaching students or educating teachers about Dr. Enright's Forgiveness Education Program:
Dr. Peli Galiti, Ph.D., M.Ed., has been conducting training workshops for Greek teachers for the past 9 years and has trained more than 600 teachers to use Forgiveness Education. The Program is now being taught to more than 6,000 students as part of the Greek Forgiveness Education Program that Dr. Galiti directs.
.
Annette Shannon, Learning Support Teacher at Holy Cross Girls' School in Belfast, Northern Ireland, has been teaching and coordinating the school's Forgiveness Education Program for the past 11 years.
Another prominent participant in World Education Week, Bishop Kortu Brown,  Chairman/CEO of Church Aid Inc., has been National Coordinator of the Liberia Forgiveness Education Program since it was established by Dr. Enright nearly 10 years ago. Bishop Brown also appears in a 30-second promotional video about the week's activities.
The widely acclaimed Forgiveness Education Program, developed by Dr. Enright along with collaborating curriculum experts and experienced teachers, is administered by the International Forgiveness Institute. Using children's story books and Social Emotional Learning (SEL) techniques, the Program teaches students about the five moral qualities most important to forgiving another person–inherent worth, moral love, kindness, respect and generosity. The Program is now being used in more than 30 countries around the world.
Learn more and register for World Education Week activities (all sessions are free) on the Forgiveness Forum website.
Please follow and like us: