Archive for April, 2021
The man Time magazine has called "the forgiveness trailblazer" is blazing forward in a new direction by offering to social science and moral development researchers around the world the accumulation of forgiveness research tools he has developed over the past 35 years. And he is giving them away at no cost and with no strings attached. 
Dr. Robert Enright, co-founder of the International Forgiveness Institute (IFI), announced today that he is now providing his highly regarded scientific research tools absolutely free to any forgiveness researcher who requests them.
"This initiative is designed to help expand and broaden the growing collection of crucial forgiveness knowledge," Dr. Enright says. "This area of moral development has already had significant impacts in the realms of education, medical treatment, and emotional therapy, so why not try to expand on that?"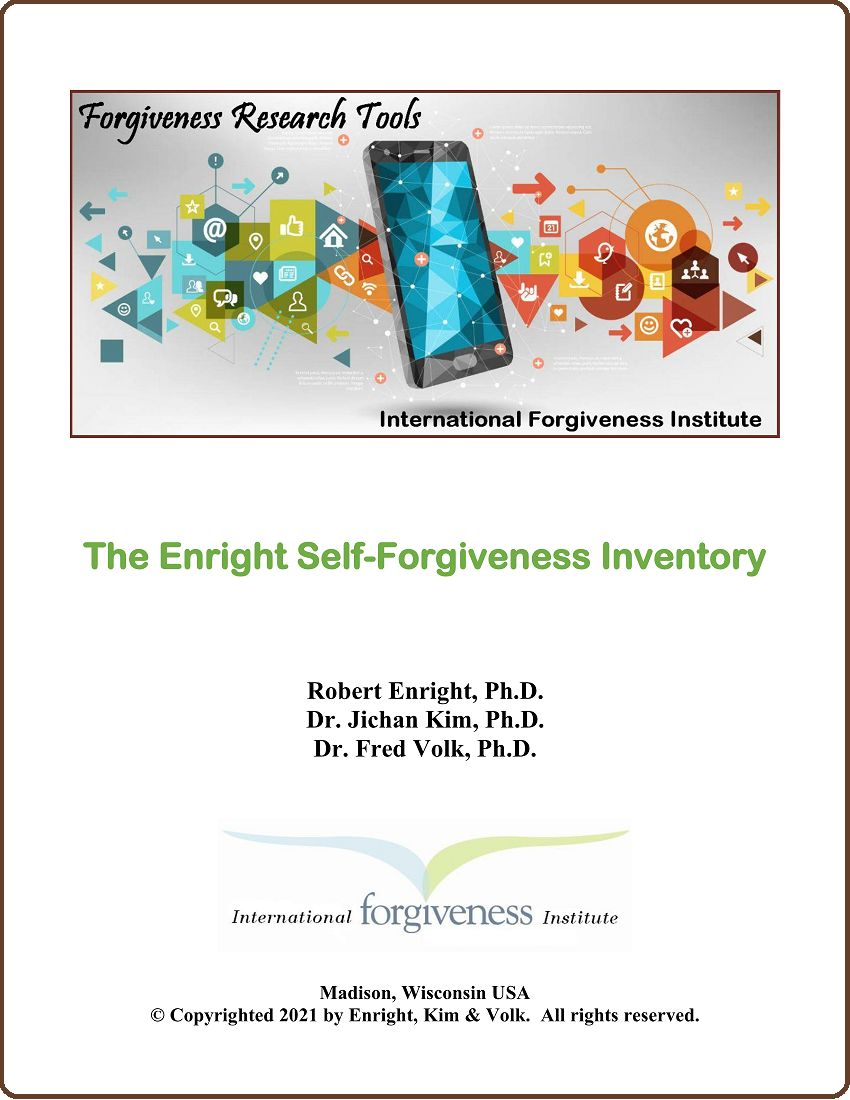 Often introduced as                   "Dr. Forgiveness" because of his 35-year academic commitment to researching and implementing forgiveness programs, Dr. Enright is acknowledged as the unquestioned pioneer in the scientific study of forgiveness. The research tools he and his associates have developed have become highly coveted tools because of his meticulous validation of the scientific procedures he employs.
All of Dr. Enright's research is done in conjunction with the University of Wisconsin-Madison where he is a Professor of Educational Psychology. You can access his peer-reviewed empirical studies, research abstracts, and published studies at Forgiveness Research. 
In addition to sharing his research results, Dr. Enright is now making available his user-validated forgiveness research tools at no cost. Those tools include:
Dr. Enright is the author or editor of seven books. He published the first social scientific journal article on person-to-person forgiveness and the first cross-cultural studies of interpersonal forgiveness. He also pioneered scientific studies of forgiveness therapy and developed an early intervention to promote forgiveness–the 20-step Process Model of Forgiving.
By publicly sharing all his research studies and results in more than 100 publications over the years, Dr. Enright has earned recognition as being in the forefront of the science of forgiveness. The Los Angeles Times described Dr. Enright as "the guru of what many are calling a new science of forgiveness." The Christian Science Monitor called him "the father of forgiveness research."
Learn more about Dr. Enright's free tools on the Forgiveness Research Tools page.
---
Please follow and like us: