Agape Love and Forgiveness Conference Speaker Videos Available in Four Languages   
Speaker videos from the International Educational Conference on Agape Love and Forgiveness, held July 19-20 in Madison, Wisconsin, USA, (funded by the John Templeton Foundation) can now be viewed online absolutely free in four languages–Arabic, English, Hebrew, and Mandarin–using the links below.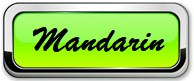 The 26 professionally-produced presentations feature educators from Northern Ireland, Israel (both Hebrew- and Arabic-speaking), Taiwan, the Philippines, and the US. They describe their experiences teaching agape love and forgiveness to their 5th grade students and outline creative Forgiveness Education teaching techniques. 


Please follow and like us:
Categories: Events, Forgiveness News, IFI News, News