JOIN US! International Educational Conference on Agape Love and Forgiveness
A research project focusing on agape love and forgiveness, now underway in three culturally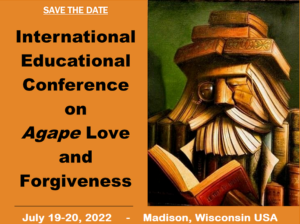 distinct areas of the world, will culminate next summer with an international educational conference to be held in Madison, Wisconsin. The conference will be hosted by the International Forgiveness Institute (IFI)—the  nonprofit organization founded in Madison 27 years ago. The research is being conducted by researchers at the University of Wisconsin-Madison.
Working with elementary school children in Northern Ireland, Israel (both Arabic- and Hebrew-speaking schools), and Taiwan, the research is being funded by the John Templeton Foundation which has been supporting research on forgiveness for more than 20 years. The Foundation's p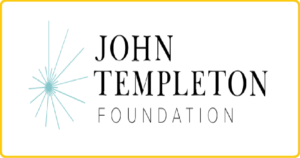 rimary goal is "to ignite a global conversation on forgiveness to help everyone experience its benefits and to increase the visibility and funding of forgiveness innovations."
The 3-year project was developed by and is being conducted under the direction of Dr. Robert Enright, co-founder of the IFI and a professor of educational psychology at the University of Wisconsin-Madison.  Its principal focus is on incorporating agape love fundamentals with Dr. Enright's Forgiveness Curriculum materials for 5th grade students.
"Agape love is drawn from Greek tradition and is the highest expression of forgiveness toward those who caused pain," Dr. Enright explains. "I call it the ultimate form of love—the kind of love that has never before been scientifically examined as part of forgiveness research."
The research portion of the agape love and forgiveness education project will continue through most of this school year with 60 teachers and up to 1,200 students at the experimental sites. Some of those educators will outline their experiences and present their findings during the July 19-20, 2022 International Educational Conference on Agape Love and Forgiveness at the University of Wisconsin-Madison campus.
A new website that was created specifically for this Templeton Foundation project was recently launched with an abundance of information about agape love, forgiveness education, and the Conference. The website will serve as an ongoing platform where educators can access curricula and other teaching resources. It will also house all Conference presentations and education materials developed through the project. Visit the website:  Agape Love and Forgiveness.
Please follow and like us:
Categories: Events, Forgiveness News, IFI News, News